May 16th, 2008
Amherst Brewing Co. . Berkshire Brewing Company . Opa Opa . Paper City Brewing . People's Pint
Western Mass Beer update
Here's an article about Western Mass Brewing.
Enjoy!!
Sean
2Beerguys.com
Drink Craft Beer, You've Earned It!!!
Western Mass taps into beer boom
By GEORGE LENKER and CHRIS DONDOROS
It's not just water that courses along the banks of the Connecticut River valley. There's plenty of beer here, too.
From Southampton to Greenfield, from Holyoke to Williamsburg, the boom in the craft beer movement has been a boon to Western Massachusetts with more than a flagonful of breweries, brewpubs and beer bars.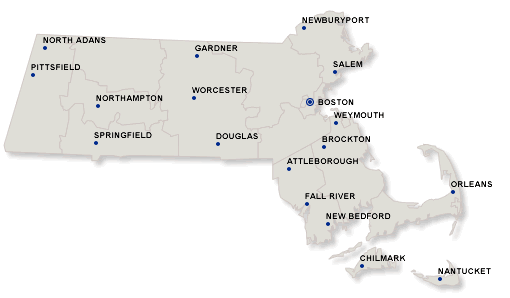 While Portland, Ore., may be the Mecca of craft beer in America, this region is no slouch when it comes to craft brews. With six breweries and brewpubs and three beer bars dedicated to hard-to-find microbrews, fans are living in what might be called Brewtopia.
And, that's even amidst an extended worldwide shortage of hops and barley, two of the key ingredients in beer-making.
The grande dame of the Western Massachusetts brew scene is the now-21-year-old Northampton Brewery, but it's actually one of the "newer" breweries – at just 4 years old – that is beginning to make a big splash nationally.
"Business has been great," said Dennis M. Bates Jr., a brewer for the rapidly expanding Southampton-based Opa Opa Brewing Co. "We distribute across most of Massachusetts and Connecticut as well as Florida," he said.
Business has been so good, in fact, that Opa Opa recently opened a sister brewery and brewpub, the Brewmaster's Tavern, in Williamsburg. This site will now serve as the main plant for Opa Opa's bottled beer, as well as the source for the adjoining tavern.
"The owners are always looking to expand. This is just the next step," said Bates of the 6,000-square-foot brewery that was recently completed in the midst of the historic downtown of Williamsburg. "In a couple years we want to have a 100-barrel brewery," said Bates.
The expanding success of Opa Opa comes as no surprise to beer mavens. Its Red Rock Ale – any one remember the old Red Rock drive-in near the Southampton-Easthampton town line – was a gold medal winner in 2005 and again last year at the Great International Beer Festival; and its King Oak Milk Stout earned a gold medal at the Great British Beer Festival.
Best known for its Steel Rail Extra Pale Ale, Berkshire Brewing Co. also has found its business expanding in the face of worldwide shortages of both hops and barley.
"Under these trying economic times, we're holding our own," said Gary A. Bogoff, chief executive officer and owner of the South Deerfield-based company, citing Australia's worst drought in a century as a primary cause of the shortage.
Despite the shortage, Bogoff said that his company grew between 10 and 12 percent last year, as compared to a 3 percent growth of the industry as a whole. "Last year we put out 15,400 barrels," said Bogoff, who estimated this year's output to be as high as 16,500 barrels.
Like Berkshire Brewing Co., Northampton Brewery, Holyoke's Paper City Brewing, Amherst Brewing Co. and Greenfield's People's Pint have all thrived for more than a decade.
Toss in the renowned and longstanding beer bar the Moan and Dove in Amherst, as well as Northampton's newcomers Dirty Truth and Sierra Grille and you have nine beer destinations all within a day's drive.
O'Brian C. Tomalin, who opened Sierra Grille two years ago and formerly managed Amherst Brewing Co., said he knew a restaurant that featured craft beers from around the world would work in this area.
"People in this region are very craft beer-oriented so it makes for a great beer scene," he said.
Tomalin, who helped open Amherst Brewing Co. in 1997, recalls how crazy Sierra's first day was. "I served 300 pints of beer myself, and that was just from the service bar," he said. "We had five other bartenders on, so you can imagine how much beer we sold."
While Paper City and Berkshire Brewing are not brewpubs, both breweries offer tastings at various times. The other four not only serve a wide array of fresh draught beer, but also offer extensive menus of everything from pub grub to full entrees.
There is also a good variety of meals across these brewpubs. Opa Opa centers on a steakhouse theme, while the Northampton Brewery offers solid American fare. Amherst is a popular pub food stop, and the People's Pint comes close to a British pub feel.
While the Moan and Dove is the oldest beer bar around these parts, it doesn't really serve food. But its sister bar, the Dirty Truth and the Sierra Grille both offer a diverse selection of comestibles. But even with these two competing establishments (They're within a block of each other.) there is a variety: Sierra Grille tends to be more of a full-fledged restaurant with a great beer bar out front, while the Dirty Truth is a beer bar that also serves some great food.
As craft beer surges further into the mainstream, many of the region's bars and restaurants have tapped into the phenomenon by carrying either Western Massachusetts' brands or microbrews from other states. Opa Opa's Red Rock Ale is available in more than 40 Springfield bars and eateries as well as in a dozen or so each in Chicopee, Holyoke and Northampton.
For those willing to travel just a little further beyond Massachusetts borders, the beer world expands even more. Cambridge House, in Granby Conn., is just minutes away from the Southwick town line, and several venues, McNeill's and the Flat Street Brewpub, lure beer fans into Brattleboro, Vt.
But even within Western Massachusetts, the supply here translates to the ability to sample one of more than 100 different craft brews at any given moment.
Related Posts